There are a range of pruning methods required depending on the tree species and planned use or crop. Pruning can, among other things, help: maintain size to make crop picking easier, remove diseased and damaged wood, encourage fruiting, reduce biennial tendencies of some crops, and help grow a clean trunk free of knots for timber.
Choosing the right spacing and design for your planned enterprise can also help to reduce the need for pruning. For instance close planting of nurse trees like alder under timber trees creates shade that forces the timber tree to grow straight and clean without pruning.
Here are the most common forms of tree pruning required.
Fruit and Nut Trees – some formative pruning required to give the tree the right shape and initial growth, followed by annual pruning to balance fruiting and vegetative growth. Dwarf rootstocks require less pruning, and are easier to pick from, but are less resilient in low input systems.
Pruning fruit trees according to an ascending central axis and horizontal side branches has a number of advantages:
Faster fruit production;
Fruit can grow more easily on horizontal branches than on steep branches;
The branches do not grow too heavy making passage with tractor easier;
Easier pruning;
Easier harvesting (you can put a ladder against it more easily).
The downside is that the trees tend to grow bigger.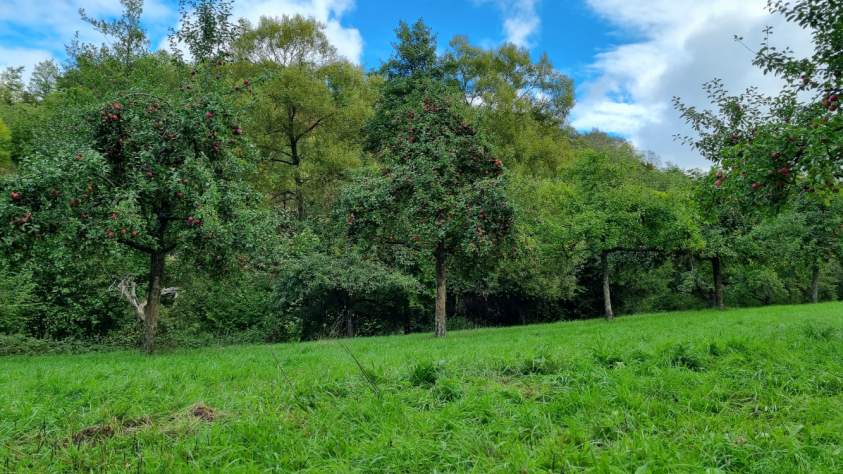 Short rotation coppice – the harvesting of the timber is also the prune. If the trees are part of a browsed system some occasional pruning may be needed to keep the foliage at browse height.
Timber – though many trees grow quicker in agroforestry systems due to reduced competition for light and moisture, this also leads to a bushier tree which if left unpruned will lead to lower value from the tree. Pruning all side branches back to the trunk before they grow to 4 cm diameter, usually up to 10 m depending on market requirements. Specialist pruning equipment may be necessary.