Soil Association (UK)
The Soil Association is the leading organic charity in the UK, campaigning for sustainable food and farming across the UK. We have some 1,000 farmer members who are certified organic with the Soil Association as well as an extensive public membership.
The Soil Association works with thousands of farmers to promote agroecological production systems, with an emphasis on functional agrobiodiversity. This includes knowledge exchange, support for farmer-led innovation through the Innovative Farmers network, certifying organic farms through our certification business, and developing the market for their produce by promoting sustainable public procurement in thousands of schools and public institutions. Drawing on this experience and evidence, we campaign for policy measures that enable agroecological farming systems and practices.
Our contribution to the FABulous Farmers programme with our sub partner - The farm carbon cutting toolkit will be primarily in the South West of England and Pembrokeshire but will also support our UK partners the National Trust and Centre for Ecology and Hydrology across all three pilot regions in the UK.
We will work to extend our farmer networks to include farmers from the pilot regions who are keen to learn more about FAB practices and how to adopt them on their farms. The farmer learning networks we set up will be supported by the Innovative Farmers Programme where farmers want to test new practices on farm with researcher support.
The Soil Association has a strong public membership base and we will mobilise this to assist in embedding FAB solutions with the local Society and in carrying out citizen science activity to support more formal monitoring of the impacts of adoption of FAB practices.
We will also utilise our policy team and their expertise to support the development of regional policy papers to support the adopt of FAB practices at UK level.
Contact person: KStill@soilassociation.org
Subpartners
In the project Soil Association works together with Farm Carbon Cutting Toolkit (FCCT). The FCCT is a farmer led organisation helping farmers and growers understand practical ways to reduce greenhouse gas emissions, improve soil health and build business resilience. The two main resources which are freely available are a carbon calculator to allow an understanding of the current carbon balance on the farm and a Toolkit to understand and implement steps to reduce emissions and improve sequestration. FCCT are also involved in a research project understanding more about measurement and management of soil carbon on-farm.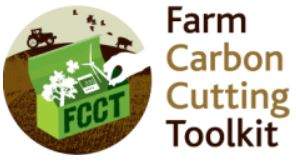 Visit website